I bought a pencil skirt that was too small to Design and Alter.  They let out the available seams and added a brand new waistband.  Their attention to detail and clean work was impressive- you cannot tell in any way that work has been done to my skirt!  It fits me beautifully now!  Thank you I love it!!!!
Very professional! High quality – capable of working with high end labels with integrity. Expensive but worth the price.
I regularly use Design & Alter for my clothes alterations because nothing seems impossible. Whatever I wish to have changed – Marie finds a wonderful solution. She is extremely understanding and I personally very much enjoy the relaxed atmosphere and the high quality of tailoring.
'Design & Alter always saves the day! We work together on VIP fittings for our top luxury clients – everyone is such a delight to work with and we are forever grateful to the team there who work around the clock to make everything happen for us often with extremely tight deadlines.
Thank you Finch & Partners who managed Mulberry VIP for Mulberry catwalk LFW Autumn/Winter 2018/19, 16 February 2018 at Spencer House, London
Photo: Tiger Lily Hutchence Geldof/Getty images 
Design & Alter does all my alterations and has made wonderful clothes for me. They deliver a great service and high quality work.
 Hi Design & Alter, received jacket. Thank you! Looks great. What a fantastic job! I am over the moon.
Without a doubt the best place in London to have clothes altered. D&A have an excellent technical understanding of the construction of clothes and a superb, critical eye for detail. Their hugely professional alterations mean that one can both enjoy new clothes which, off the peg, might not be suitable and also continue to get use out of much loved clothes  which no longer fit properly – at a fraction of the cost of replacement. The staff are friendly and empathetic with an instinctive understanding of what looks good and a creative and refreshing can do approach to challenging work.
 Twitter @SarahLockett 30 Mar17 – Shoutout to this dress made for me by @DesignandAlt – always looks good! Another @DesignandAlt dress made for me still fits like a glove, thanks! Shooting for @websedge_Health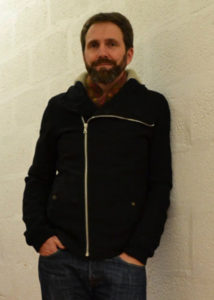 My coat fits like a glove that fits better than it used to ever fit!
Dear Design & Alter team, I thought you may like to see a picture of your wonderful work – this dress even had sleeves added – in front of a rather special door – I felt great at the meeting, thanks so much – warmly – Carol
Twitter @RuthDangerfield Oct11 Expert & honest opinion from Temi @DesignandAlt Thank you #LoveLondon
I have a full-length, navy Allegri gabardine overcoat which I bought in Harrods 22 years ago. For years it was a prized possession – in one who does not really prize possessions. Over the years, inevitably, it became worn, especially around the cuffs. Buttons got lost, and then, disastrously, another tailor replaced all the remaining originals with some cheap nasty ones and threw away said originals. I could not bear to wear it for several years, such was its fallen state.
Cometh the hour, cometh Design & Alter! After leaving it with their superb tailors only a few days, it was returned with magically new cuffs and a full set of lovely buttons which they matched from one remaining small one at the collar. I was thrilled at the excellent workmanship. There seems something symbolic about it at my (mid-fifites) age – restored to its former glory, but inlaid with those two decades of experience in its fine cloth, perhaps its owner may dare entertain the same hope.
I just wanted to send you this short note to thank you for such outstanding work on my suit alterations. It was a big decision to get all 3 suits, some of which were treasured possessions, to go 'under the knife' as it were, but I have to say I was simply amazed at the quality of the work and the accuracy of the fit to my rather skinny frame.
Wow, So impressed with the great skill as well as the great service. You are to alterations what Faberge are to egg!
Every woman should cultivate some version of a dressmaker, whether it's through her local dry cleaners, or a chi-chi service such as Design & Alter.
Designer Alterations made what seemed to be a difficult task effortless; they were enthusiastic, professional, and most importantly exceeded my expectations on service excellence. Our first team squad were elated with the results of the suits and proud to wear them, and this was thanks to the hard work and dedication of Design & Alter, I would recommend their services to anyone."
In regards to my black ankle length PVC skirt with red zips, I would just like to say a huge 'THANK YOU' to the person who altered the above mentioned skirt. I collected it this afternoon and when I got it home I was so glad that I chose your company as my garment is perfect. Worth every penny I paid. Thank you so much – I'll definitely be back for more of your craftsmanship.